Amplifihub, #1 African Music Marketplace : Beatstars Alternative in Africa
Join 12 000 + Music Producers 🎁
As a music producer, you probably know the music marketplaces : Beatstars, Airbit and Traktrain. I have good news for you : if you are an African music producer, a platform has been created especially for you, called Amplifihub. This jewel contains 4 amazing features that we will see below.
---
Created by sound engineers from Nigeria, Amplifihub's mission is to enable independent African producers to monetize their talent in music production via the Internet.It is a site in the same line as Airbit, Beatstars and Traktrain, specialized in African sounds.
Moreover, it is all in one because it proposes :
a beats store
a Music distributor for making royalties on streaming platforms : Spotify, Apple Music and more.
a library of African samples and acapellas
1 : Beats Store
As in any classical music marketplace, Amplifihub's main service is to allow producers to sell their beats for free in exchange for a percentage commission.
---
2 : Free Music Distribution on Streaming Platforms : Apple Music, Spotify..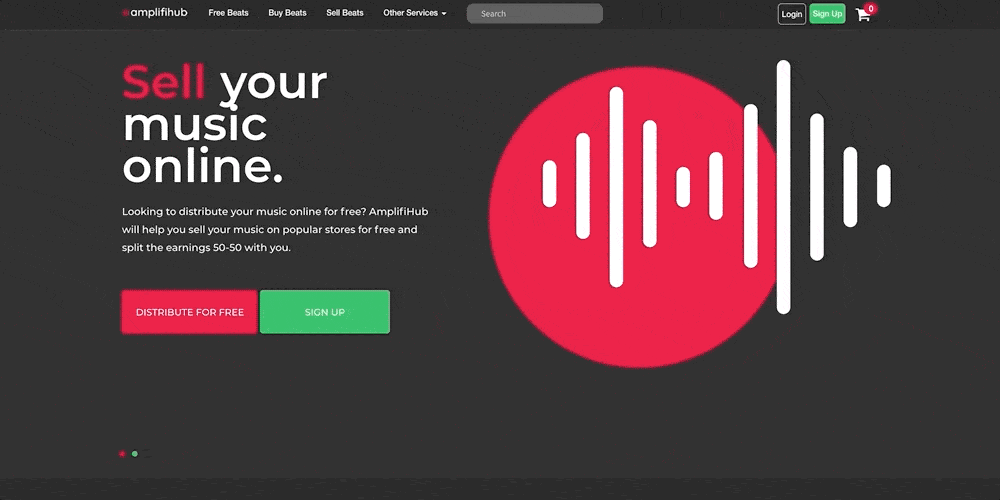 This African music marketplace also offers free distribution of your beats (as albums of instrumentals for example) on streaming platforms: Spotify, Apple and more. All this is done, with detailed statistics, in exchange for keeping 50% of your royalties earned from your audio streams.
---
3 : Beats Catalogue Storage
The third feature of Amplifihub is the possibility to store your beats in their site. This will allow you to :
secure your beats, especially those not yet released, so that they remain private
work with other producers or artists online
---
4 : African Samples Library
Amplifihub also offers sample loops packs, MIDI files and more for your African beats.
If you want more of this kind of content, feel free to check out our article about sites with over 1000 free African samples : here
Subscribe to our newsletters : get FREEBIES
Never miss our latest news & offers