Equipboard : Discover your favorite DJ or Music Producers equipments
Join 22 000 + DJs & Music Producers 🎁
Get MUSICIANS TIPS & FREEBIES
Have you ever asked yourself this question: What plugins or DAWs, does my favorite music producer use? Equipboard is the site that will undoubtedly help you answer this question : see below 4 examples of producers you can find there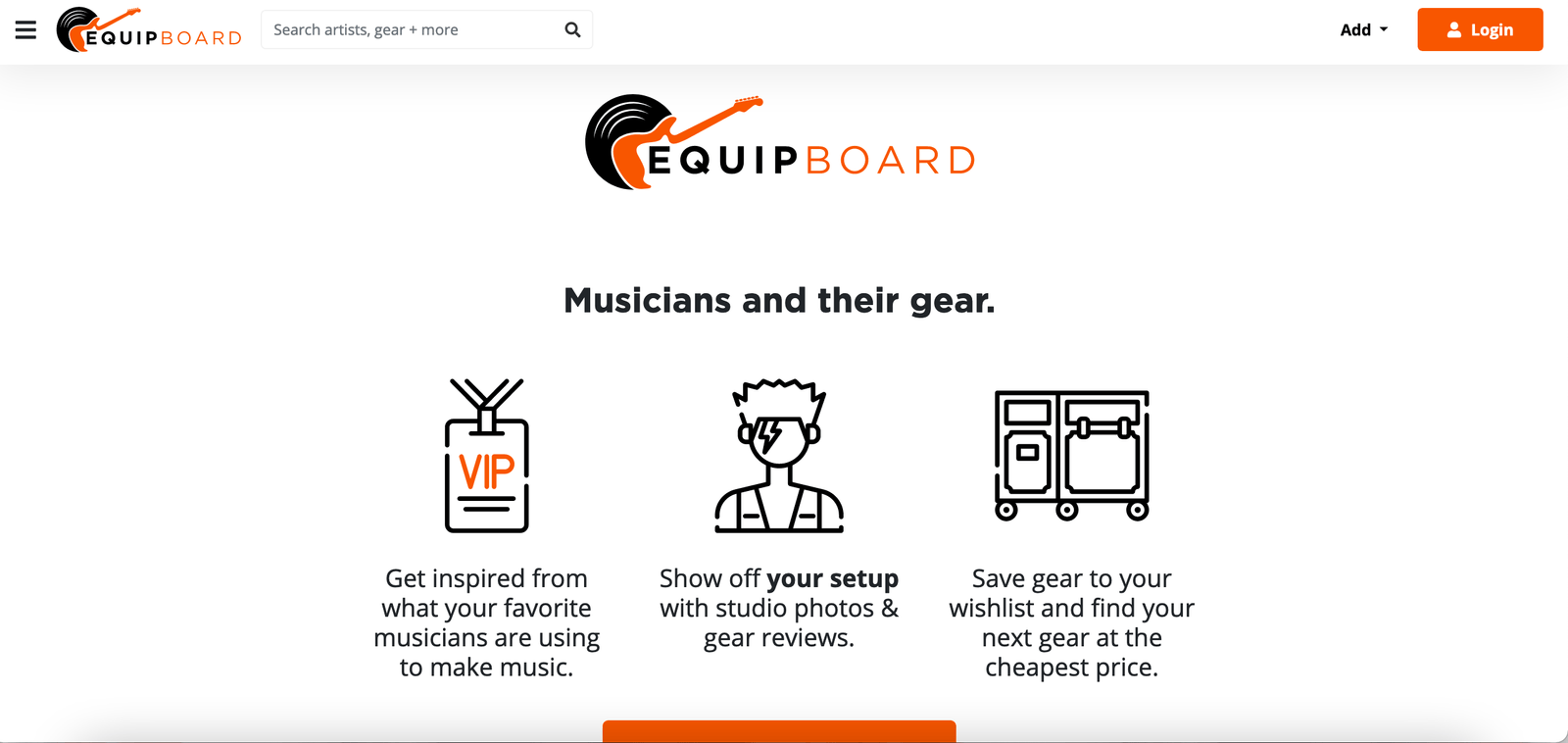 Op basis van videofragmenten en alle inhoud die op het web verschijnt, informeert Equipboard ons uit een betrouwbare bron over enkele productietrucs die worden gebruikt door producenten en ook bekende en minder bekende DJ's. Elke vrijwilliger kan inderdaad een informatieblad (VST's, DAWS, Synths en meer...) over een producer invullen of zijn eigen blad maken om zijn productiemuziekapparatuur te delen.
Ontdek Equipboard: hier
---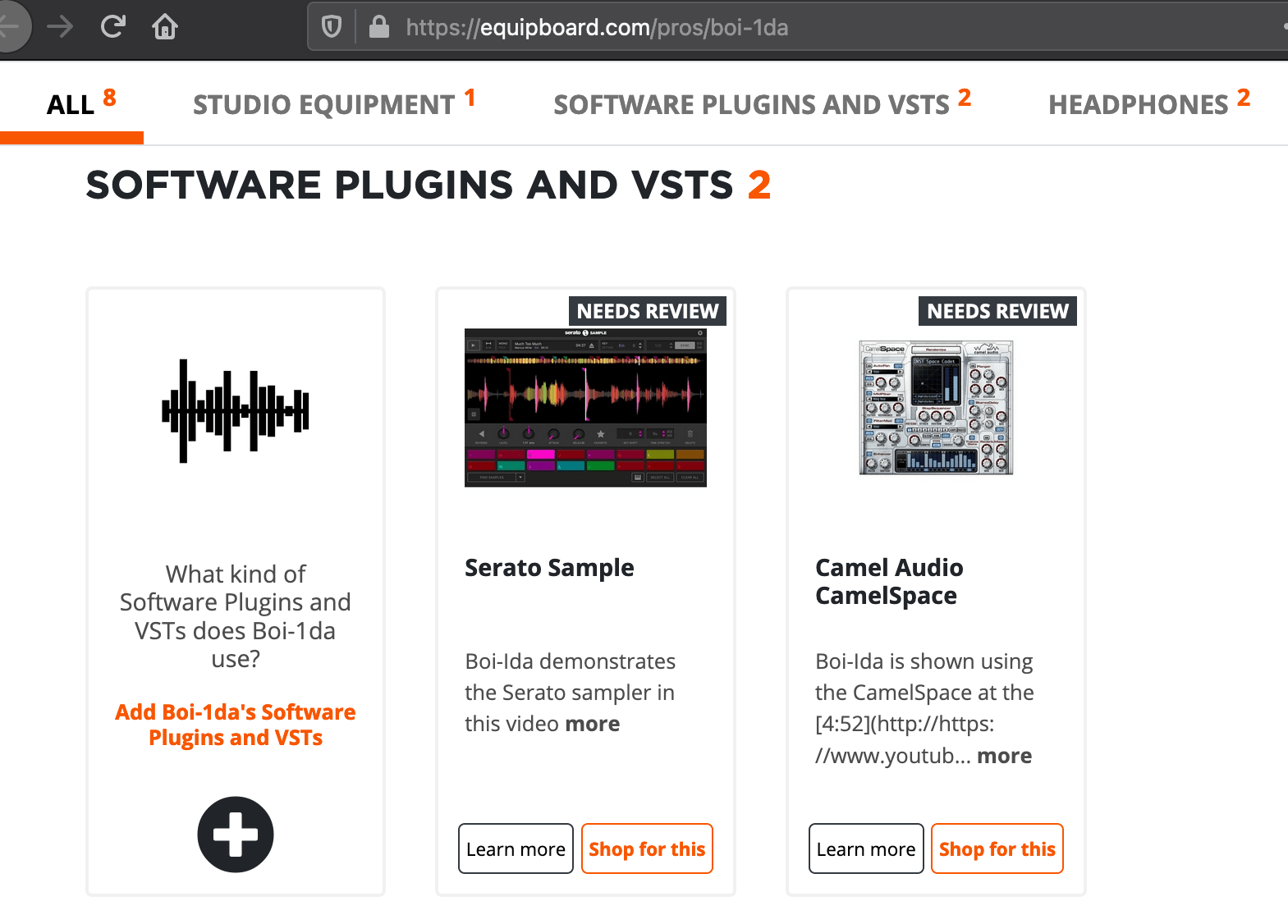 Een van Drake's wapens, Boi-1 da is een muziekproducent, lid van het OVO-label. Hij produceerde hits als 'Work' van Rihanna en Drake en 'The Blacker the berry' van Kendrick Lamar.
VST: Kameelruimte
DAW: FL Studio 11
---
Heel discreet, maar zeer bekend bij fans van Afro-Amerikaanse muziek, heeft Danjahandz jarenlang samen met Timbaland een reeks hits gespeeld.
VST: UVI-werkstation
DAW: Logic Pro X
---
Deze producer uit Los Angeles is een van de figuren van de hedendaagse stedelijke muziek met een eenvoudige maar effectieve stijl: 808, klapt en een leadgeluid dat in het hoofd blijft. Oorsprong van de beat van Tyga's beroemde "Rack City", en dicht bij YG en Ty Dolla $ign, hij tekende ook Ella Mai.
VST: Arturia Minimoog Mini V Synth, reFx Nexus 2
DAW: Reden 7, FL Studio 10
---
Bondgenoot van 21 savage, of Future, Metro Boomin is een figuur van de heropleving van de val uit ATL. Samen met Mike Will Made it is hij een van de figuren van de Trap-muziekproductie, beiden uiteraard gevalideerd door de legendarische Gucci Mane.
VST's: Waves Mercury, Native instrumenten Komplete 10, Spectrasonics Omnisphere 2, reFX Nexus 2
DAW's: Protools 12, FL Studio 10, Ableton 9
---
Heeft het je geïnspireerd voor je volgende toevoegingen aan je muziekproductie? Super goed!
En jij dan? Wat is je favoriete VST of DAW? Vertel ons er alles over in reacties.
#1 Afro Musicians App
Created By Musicians from Africa & West Indies
All-in-One Access : Royalty-free Afro Samples Library, AI Mastering, Plugins, Accapellas & Instrumentals Extractors
Subscribe To Our Newsletters : Get Freebies
Never Miss Our Latest Musicians Resources, News & Offers