Music streaming platforms : money to earn with instrumental albums
Join 12 000 + Music Producers 🎁
Why wait to have your beats placed to make money? Release instrumental albums and find out here how much you can earn.
Music streaming royalties per stream
Spotify : $0.00437 per stream
Apple Music : $0.00783 per stream
Napster : $0.019 per stream
Tidal : $0.01284 per stream
Amazon : $0.00402 per stream
Pandora : $0.00133 per stream
Youtube : $0.0.00069 per view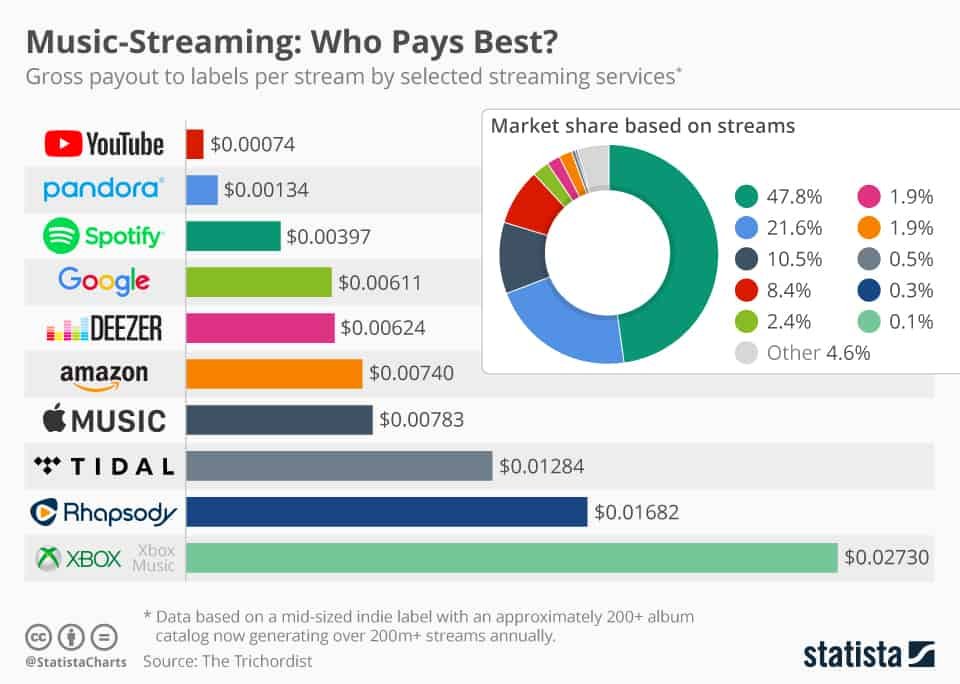 Free Streaming royalties calculator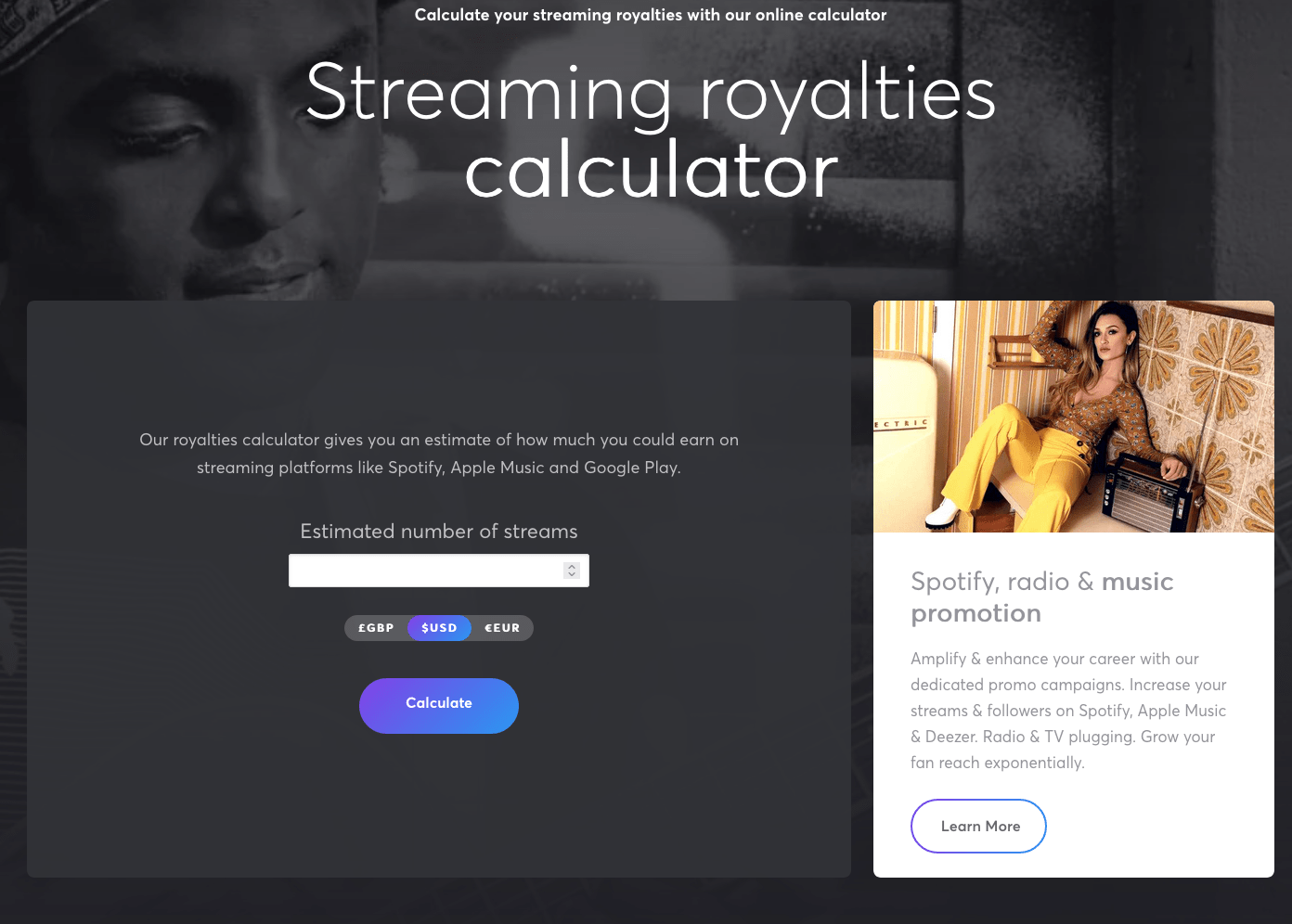 To go faster, there are free stream royalty calculators online.
Try Gateway streaming royalties calculator : here
It's nice to know how much money you could make on the current number one streaming platform, Spotify, right?
You can do it using this free calculator : here
Subscribe to our newsletters : get FREEBIES
Never miss our latest news & offers