Serum, Nexus 4 and Omnisphere 2 VST : Top Free alternatives
Join 22 000 + DJs & Music Producers 🎁
Get MUSICIANS TIPS & FREEBIES
It's great to have the best current VST synths in your DAW: Nexus, Omnisphere and Serum.
But all this comes at a cost : here are the best free alternatives you need to install into your DAW right now
Surge é um sintetizador completo que permite fazer e ajustar a batida desejada. Seus múltiplos presets e efeitos farão qualquer produtor feliz: um elemento essencial para ter em sua DAW.
Características :
2285 patches
614 tabelas de ondas
24 efeitos
12 unidades LFO
2 filtros em 8 unidades
12 osciladores versáteis
Baixe Surge: aqui
---
Helm é um dos meus sintetizadores favoritos: oferece novos sons que podem complementar as obras musicais de produtores aventureiros.
Características :
ADSR
Ruído branco
Osciladores
Filtro
Gaguejar
Step Sequencer
Baixe o Helm: aqui
---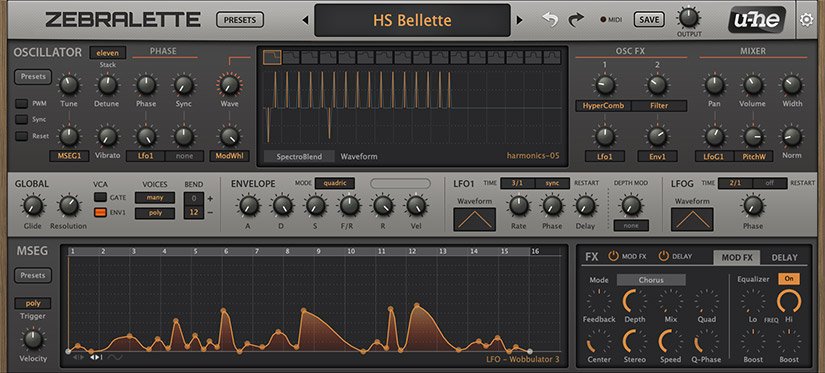 Zebralette is the free light version of the Zebra 2 synthesizer available at $199. It offers pleasant features and presets that will surely delight you.
Características :
Stereo VCA
ADSR
2 LFOS
24 efeitos espectrais
Oscilador
Polifônico
Refrão
Phaser
EQ
Atraso

Baixe Zebralette: aqui
Vital is a free synth that will add color to your musical projects. These many attributes and functionalities are not to be overlooked.
Furthermore, a lot of amazing free presets packs for many music genres, are available on the Web.
Baixe Vital: aqui
Afro Keyz Lite is a free synth with 6 presets specialized for a specific type of beats : beats with afro tendency.
Such as :
Afrobeats
Reggaeton
R&B
Baile Funk
Soul
Reggae
Dancehall…
This makes it less of a generalist and less time consuming for the producer to find the ideal sound for this type of music production.
A versão Pro contém 40 presets prontos para embelezar seus instrumentais.
Características :
ADSR
Tom
LFO Rate
Filtros
Keys
Download Afro Keyz : here
#1 Afro Musicians App
Created By Musicians from Africa & West Indies
All-in-One Access : Royalty-free Afro Samples Library, AI Mastering, Plugins, Accapellas & Instrumentals Extractors
Subscribe To Our Newsletters : Get Freebies
Never Miss Our Latest Musicians Resources, News & Offers