How much online music streams money? : Spotify, Apple, Youtube…
Join 22 000 + DJs & Music Producers 🎁
Get MUSICIANS TIPS & FREEBIES
Why wait to have your beats placed or major label signatures to make money? Release yourself.
Find out here how much money you can earn with our free music streaming royalties calculator below
Our royalties calculator gives you an estimate of how much you could earn on streaming platforms like Spotify, Apple Music and Google Play.
Estimated number of streams
Muziekstreaming royalty's per stream
Spotify: $ 0,00437 per stream
Apple Music: $0,00783 per stream
Napster: $ 0,019 per stream
Getijde: $ 0,01284 per stream
Amazon: $0,00402 per stream
Pandora: $ 0,00133 per stream
Youtube: $0,0.00069 per weergave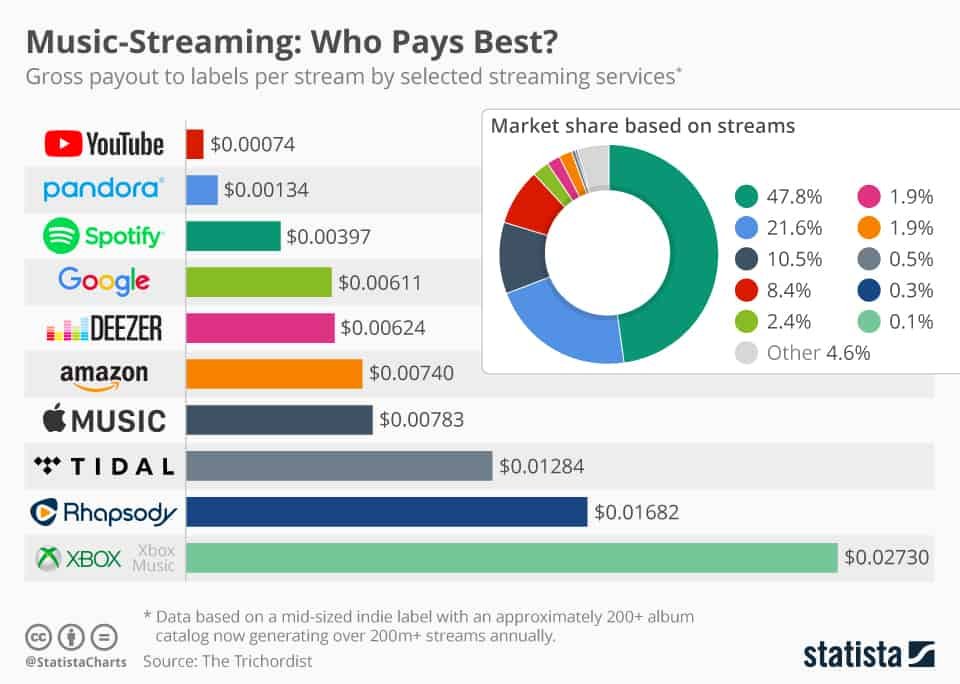 ---
Other Streaming royalties calculator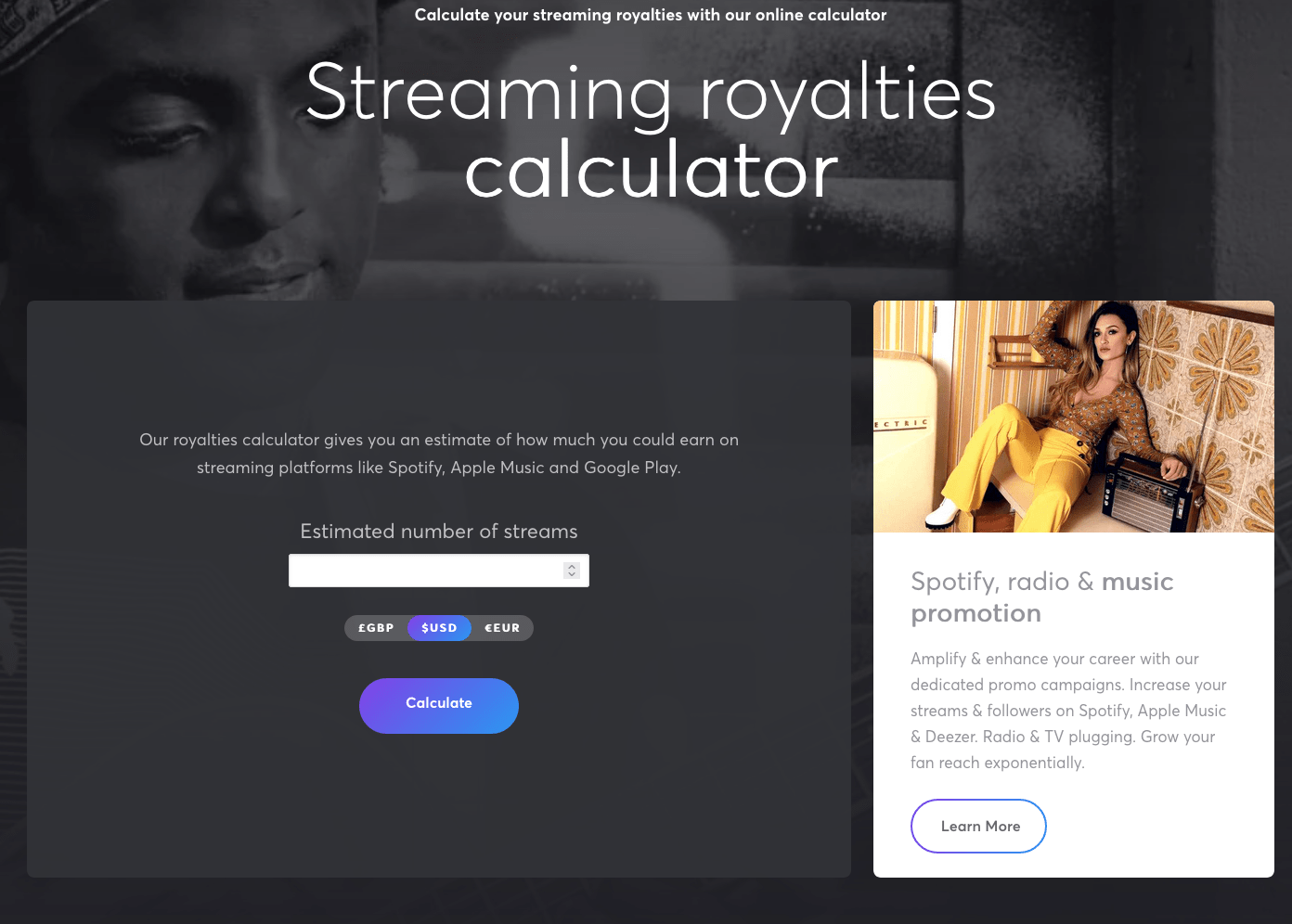 Probeer Gateway streaming royalty's calculator: hier
Het is leuk om te weten hoeveel geld je zou kunnen verdienen op het huidige nummer één streamingplatform, Spotify, toch?
You can also ue this free calculator : here
---
Spotify story
Spotify is a Swedish music streaming service in the form of proprietary software and a website.
It is a software developed since 2006 by the Spotify AB team based in Stockholm, Sweden. The company was founded by Daniel Ek, former CTO of Stardoll, and Martin Lorentzon, co-founder of TradeDoubler.
The head office is based in Stockholm : Spotify was launched for public access on October 7, 2008.
This digital distribution platform allows for near-instant listening of music files. The catalog can be browsed by artist or album, and also through a personalized playlist feature.
The service is available for free with ad breaks between songs, the premium version allows you to listen to songs offline and removes ads.
An application is available for Windows, MacOS, some Linux distributions, iOS, Android, PlayStation 3, 4, 5, Xbox One and Xbox series X,S as well as in most web browsers.
Other connected objects can also use the application : speakers, televisions, smart watches, voice assistants.
#1 Afro Musicians App
Created By Musicians from Africa & West Indies
All-in-One Access : Royalty-free Afro Samples Library, AI Mastering, Plugins, Accapellas & Instrumentals Extractors
Subscribe To Our Newsletters : Get Freebies
Never Miss Our Latest Musicians Resources, News & Offers