Join 19 000+ Music Producers 🎁
Ontvang NIEUWS en FREEBIES
Want to produce a Zouk Retro worthy of the 80s of Kassav? Well, these free 80s emulations plugins are just what you need
Wat is muziekgenre: Zouk?
Zouk is een muzikale beweging die tussen eind jaren 70 en begin jaren 80 in Guadeloupe is ontstaan en zich voornamelijk verspreidde op de Franse Antillen . Het was de groep Kassav' die dit muzikale genre over de hele wereld bekend maakte met hits als " Zouk la sé sèl médikaman nou ni " of "Syé Bwa".
Vanaf het begin werd zouk gekenmerkt door een snel tempo van 120 tot 145 bpm, een ritme dat wordt benadrukt door percussie en een sterke blazerssectie.
In de tweede helft van de jaren 80 lieten groepen als Zouk Machine, opgericht door de twee leden van de Experience 7-groep (Guy Houllier en Yves Honoré) of zanger Patrick Saint-Éloi op hun beurt deze muziek evolueren.
Zouk is een mengsel van gwo ka, calypso, biguine, Afrikaanse ritmes, kompa of kadans , zeer ritmisch, gezongen in het Creools. De invloed van Afrikaanse muziek is fundamenteel geweest.
---
Gratis plug-insemulaties voor Zouk . uit de jaren 80
Dexed VST: gratis Yamaha DX7-emulatie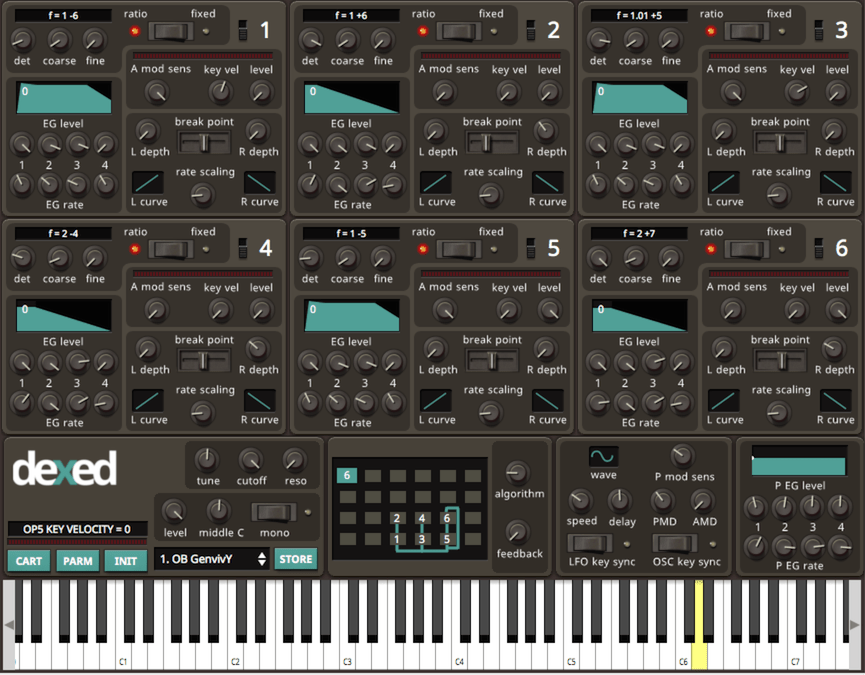 Dexed is een platformonafhankelijke synth-plug-in met meerdere formaten die nauw is gemodelleerd naar de Yamaha DX7: de vlaggenschip-synth van Yamaha die wordt gebruikt door de muzikanten van Kassav.
Download Dexed VST gratis: hier
---
HAHAHA CS 01 VST: gratis Yamaha CS 01-emulatie
Gebruikt door Jean Claude Naimro, Kassav's stermuzikant, evenals Jacob Desvarieux (RIP), is de Yamaha CS O1 de bas van alle uitstekende zouk uit de jaren 80. De gratis VST-versie, HAHAHA CS 01, is ideaal voor Raggamuffin of voor het maken van een Zouk.
Download HAHAHA CS01: hier
Djinndrum VST: gratis Linndrum-emulatie
De Linndrum, de machinedrum van de jaren 80, is ook de oorsprong van het Zouk-ritme van Kassav'.
Download Djinndrum VST, gratis Linndrum-emulatie: hier
Wil je meer weten over de instrumenten die Kassav' gebruikt , lees dan dit mooie franse artikel over de conferentie over Kassav' van de West-Indische muzikant Willy Salzedo: hier
New All-in-One Platform
Created By Music Producers & DJs from Africa & West Indies
Access Unlimited : African Samples Library, AI Mastering Tool, Plugins And More
Subscribe To Our Newsletters : Get Freebies
Never Miss Our Latest News & Offers