Serum, Nexus 4 and Omnisphere 2 VST : Top Free alternatives
Join 22 000 + DJs & Music Producers 🎁
Get MUSICIANS TIPS & FREEBIES
C'est génial d'avoir les meilleurs synthés VST actuels dans votre DAW : Nexus, Omnisphere et Serum.
But all this comes at a cost : here are the best free alternatives you need to install into your DAW right now
Surge est un synthé complet qui vous permet de créer et d'ajuster le rythme que vous voulez. Ses multiples préréglages et effets feront le bonheur de tout producteur: un indispensable à avoir dans votre DAW.
Caractéristiques :
2285 patchs
614 tables d'ondes
24 effets
12 unités LFO
2 filtres dans 8 unités
12 oscillateurs polyvalents
Télécharger Surge: ici
---
Helm est l'un de mes synthés préférés: il propose de nouveaux sons qui peuvent compléter les œuvres musicales de producteurs aventureux.
Caractéristiques :
ADSR
Bruit blanc
Oscillateurs
Filtre
Bégayer
Séquenceur pas à pas
Télécharger Helm: ici
---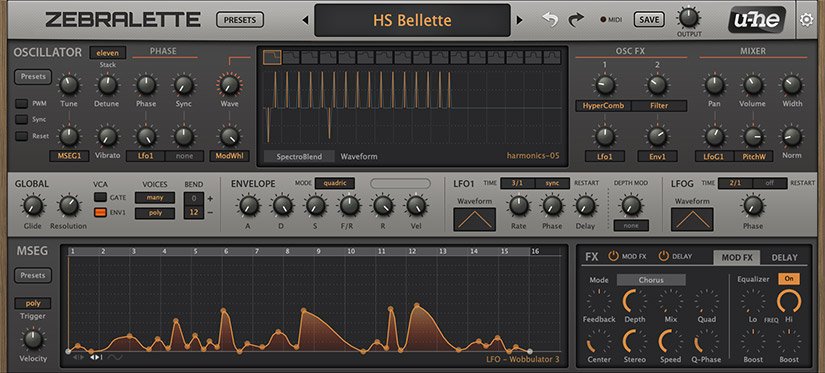 Z ebralette est la version light gratuite du synthétiseur Zebra 2 disponible à 199 $. Il offre des fonctionnalités et des préréglages agréables qui vous raviront à coup sûr.
Caractéristiques :
VCA stéréo
ADSR
2 LFOS
24 effets spectraux
Oscillateur
Polyphonique
Refrain
Phaser
EQ
Retard

Télécharger Zebralette: ici
Vital est un synthé gratuit qui ajoutera de la couleur à vos projets musicaux. Ces nombreux attributs et fonctionnalités ne sont pas à négliger.
De plus, de nombreux packs de préréglages gratuits incroyables pour de nombreux genres musicaux sont disponibles sur le Web.
Téléchargez Vital: ici
Afro Keyz Lite est un synthé gratuit avec 6 presets spécialisés pour un type de beats bien précis : beats à tendance afro.
Tel que :
Afrobeats
Reggaeton
R&B
Fête funk
Âme
Reggae
Salle de danse…
Cela le rend moins généraliste et prend moins de temps pour le producteur à trouver le son idéal pour ce type de production musicale.
La version Pro contient 40 presets prêts à embellir vos instrumentaux.
Caractéristiques :
ADSR
Pas
Taux LFO
Filtres
Clés
Téléchargez Afro Keyz : ici
#1 Afro Musicians App
Created By Musicians from Africa & West Indies
All-in-One Access : Royalty-free Afro Samples Library, AI Mastering, Plugins, Accapellas & Instrumentals Extractors
Subscribe To Our Newsletters : Get Freebies
Never Miss Our Latest Musicians Resources, News & Offers