DSK : Free Saxophone plugin VST ideal for Afrobeats
Join 12 000 + Music Producers 🎁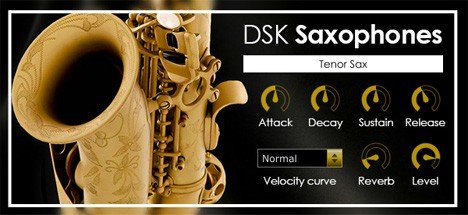 With a fantastic sound for a saxophone imitation, DSK saxophone is the ideal ingredient to humanize your afrobeats with elegance. To add a final touch, with a bit of reverb, DSK saxophones is perfect for your Afrobeats in similar to Burna Boy, Wizkid, or the Cameroonian Tay C. Therefore, it's a constant tribute to the legendary Nigerian saxophonist Fela Kuti and legendary Cameroonian saxophonist Manu Dibango.
DSK Saxophone is available in Mac and PC versions, with features not to be neglected :
2 presets : Soprano Saxophone and Tenor Saxophone
Reverb
Velocity curve and…more!
Check out the demonstration below from haitian producer, Samy beatz who shows you how nice it is to use DSK Saxophone plugin on an Afrobeat.
Download DSK Saxophones : here
Above all, if you want to complete all this with free but quality African samples, it's this way : 1000 african samples
To conclude, what is your favorite plugin for Afrobeats? Tell us all in comments!
Subscribe to our newsletters : get FREEBIES
Never miss our latest news & offers